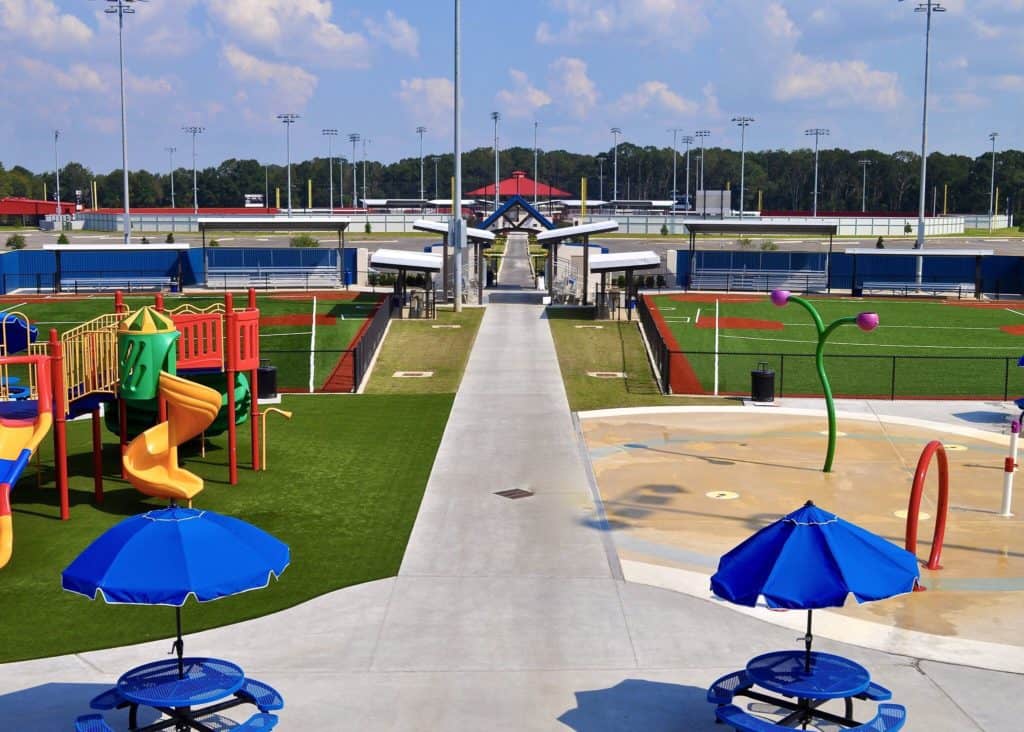 The Broussard Sports Complex at St. Julien Park is located at 701 St. Nazaire Road, about a mile from Walmart and U.S. 90, resting on 131 acres of land. The property was purchased from Billeaud and St. Julien, Inc for $2,764,537.
Catering to the athletic and recreational pursuits of the entire family, the Broussard Sports Complex at St. Julien Park is where the community comes to play. After the park's official opening on July 1, 2017, many residents and visitors have utilized various features of the park such as the following:
Soccer Fields
Soccer Field Concession Area
Basketball Courts
Volleyball
Tennis Courts
Recreational Facility
Outdoor Amphitheater
Baseball/Softball Fields with 100% artificial turf
Baseball/Softball Practice Fields
Batting Cages
Baseball/Softball Concession Area
Walking/Jogging Trails
Splash pad
Playground
Man-made lakes
With top-notch parks in the Acadiana area, the entire parish will have the capacity to host national sports tournaments, citywide events, and more. Aside from recreational opportunities, the complex shines the spotlight on the City of Broussard, helping to grow quality athletic programs, give local youth an outlet, raise awareness for a healthier way of life and enrich the lives of all.
Follow the park's facebook for updates.
Broussard Parks and Recreation website:
Check out this 3D video of St. Julien Park: