Get More Information
Grow Your Business in Broussard
Real Estate / Site Selection
Helping you find a suitable site or building in Broussard is vital to your business's expansion or relocation within the city. We have resources through Louisiana Commercial Database and Louisiana Economic Development to search for available sites.
Louisiana's largest commercial real estate database maintained by local commercial realtors
Search for available commercial sites through Louisiana Economic Development's Site Selection Center
Learn about resources to certify your property for commercial or industrial development
With a large section of our community growth being generated by existing businesses, we want to ensure you are aware of programs and services which can assist your business including job creation incentives, workforce recruitment and training, government service concerns, and more. Local, regional, and state economic development professionals are available to assist you.
When considering a relocation of your existing business, a team of local economic development professionals along with our government officials stand ready to help you make a successful entry into Broussard.
Entrepreneurship  Start-Up & Small Business Assistance 
Start-Ups
Have an idea of starting a business or need assistance with your start-up, we have local resources which can assist.
Looking for financing or to create a business plan, the Small Business Development Center can help (refer to SBDC).
Need help taking your business idea to the next level or assistance with marketing your small business, the Opportunity Machine can help.
Small Business Programs
Louisiana offers a comprehensive array of educational, managerial, and financial programs that cultivate small business opportunities.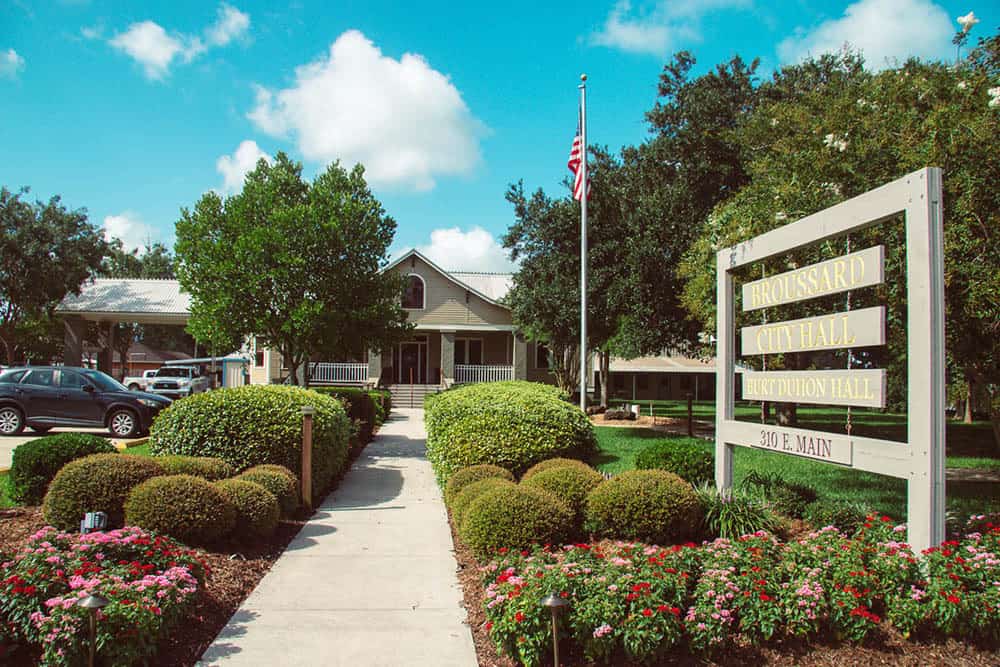 Quality of Life Attractions