Located in the heart of the industrial area of Broussard, the two-story, 10,000 square foot K. L. Theriot building is currently home to local businesses like Fulcrum Sales & Marketing and Practice Health Institute. The recently acquired office space has been shuttered for nearly five years and is now open & available for lease to local businesses throughout Lafayette Parish. The building features seven executive suites with a commons area.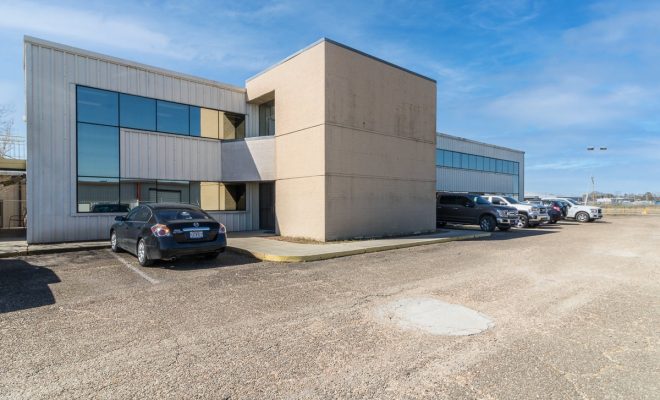 Fulcrum Sales and Marketing, the largest business headquartered in the office building is a sales and business development agency that specializes in sales and marketing services for businesses looking to grow their revenue. Fulcrum and its team occupies the entire 2nd floor of the business center. For more information about Fulcrum, check out their website at http://www.Fulcrumsales.marketing.
Founder & President of Fulcrum and owner of the K. L. Theriot Business Center, Reece Theriot, named the building after his Father Kevin Louis Theriot.
"I am overwhelmed with excitement and pride to bring this development to the Broussard area," says Theriot. "My hope is to attract more businesses like Fulcrum to the area—ones with budding teams that strive to be the best at what they do. I could not be more thankful to all those that have supported me along the way."
Practice Health Institute, a consulting firm specializing in helping physician practices excel clinically, operationally, and financially has also made itself at home on the first floor of the business center. For more information on this company, check out their website at http://www.practicehealthinstitute.com.
Theriot says that The K. L. Theriot Business Center is welcoming other innovative companies to consider it as its home.
For more information on the newly opened business center, check out their listing at https://www.flexmls.com/share/4cCe4/108-Kol-Drive-Broussard-LA-70518.
Article Courtesy of Developing Lafayette