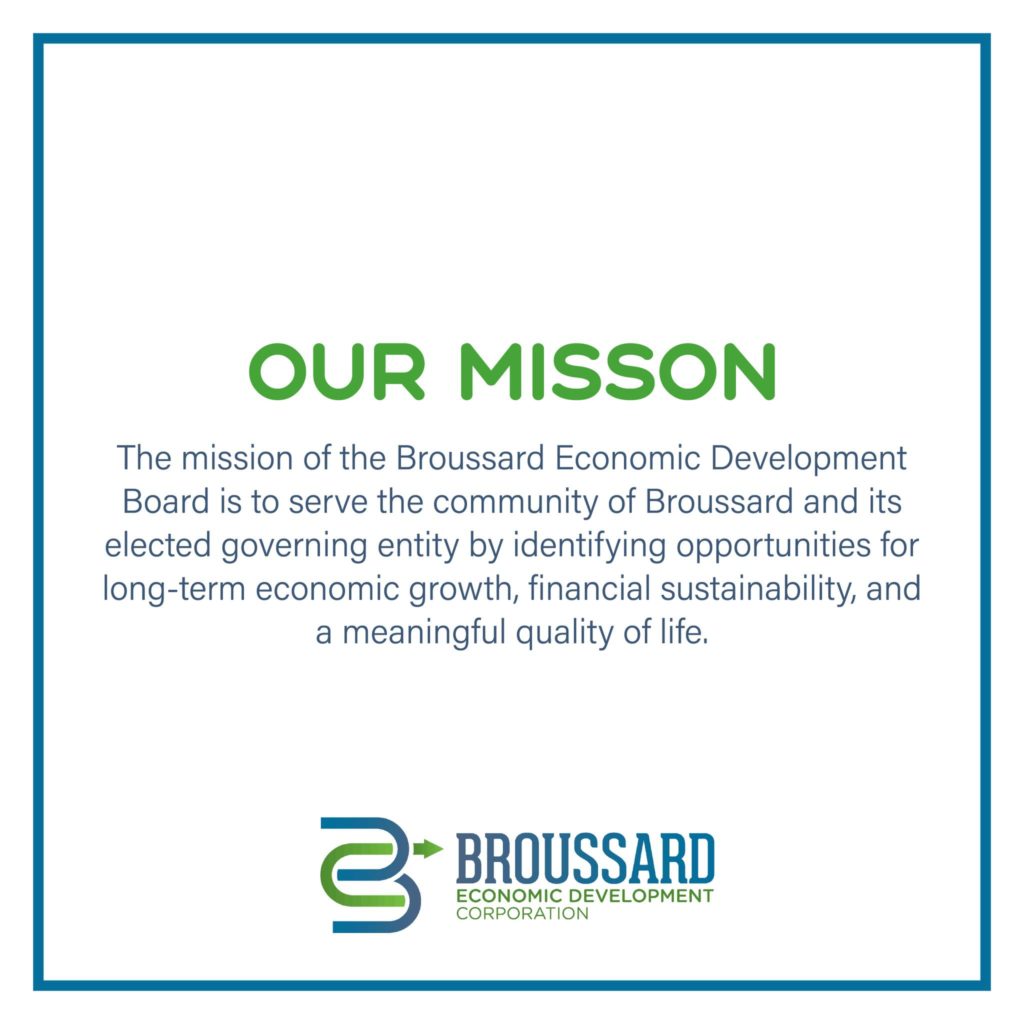 The City of Broussard stands out as a hub of diverse economic activity. It boasts a vibrant main street, national retail chains, and a thriving energy sector, marking it a beacon of economic versatility. At its core is the dedication of its residents to ensure lasting growth, financial steadiness, and unwavering quality of life.
Central to this mission is the Broussard Economic Development Board. The BEDC isn't simply an official entity but is comprised of fervent volunteers united by a shared vision for Broussard. Tasked with sculpting Broussard's economic path, their goal is to ensure a life of substance for the community members, emphasizing integrity and sustainable progress.
Broussard's economic landscape is constantly expanding. With its various businesses and Victorian-era homes, Main Street blends seamlessly with our commercial corridor of national retail chains. Broussard is also home to a major transportation thruway with many energy sector organizations. From smaller setups to multinational corporations, they are all located here. This aspect not only boosts Broussard's economic standing but also plays a significant role in its job market, offering a multitude of opportunities to its residents.
Yet, with all its economic dynamism, Broussard clings dearly to its "small-town feel." It isn't mere nostalgia; it's the living, breathing essence of daily life here. Families don't just live; they build lives, legacies, and lasting memories.
The Broussard Economic Development Board echoes this sentiment. For us, economic decisions are intertwined with Broussard's heart and soul. Prosperity is essential, but not at the cost of the town's core values. As Broussard advances, it is set to remain a beacon of harmonized growth where families don't just exist but thrive.
Contact us today to learn more about locating your business or family to Broussard.